Philips Saeco Xelsis coffee machines were first introduced in 2009. Three years later, a joint effort of Philips and Saeco was upgraded, resulting in an improved and expanded lineup.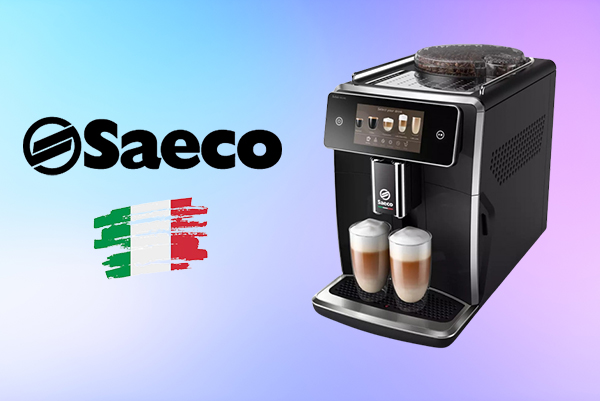 The updated range includes four coffee machines, the distinctive feature of which is a wide range of features with easy operation. Saeco Xelsis stand out for their elegant simplicity in design and high quality materials, rightfully occupying the upper price segment among home coffee machines.
Philips Saeco Xelsis: Great coffee for every taste
The innovation of the Philips Saeco Xelsis range of automatic coffee machines lies in the fact that they have been designed to bring maximum pleasure to their owners. The control system allows you to prepare your favorite coffee drink at the touch of a button, while a wide range of settings ensures maximum compliance with the taste preferences of the user.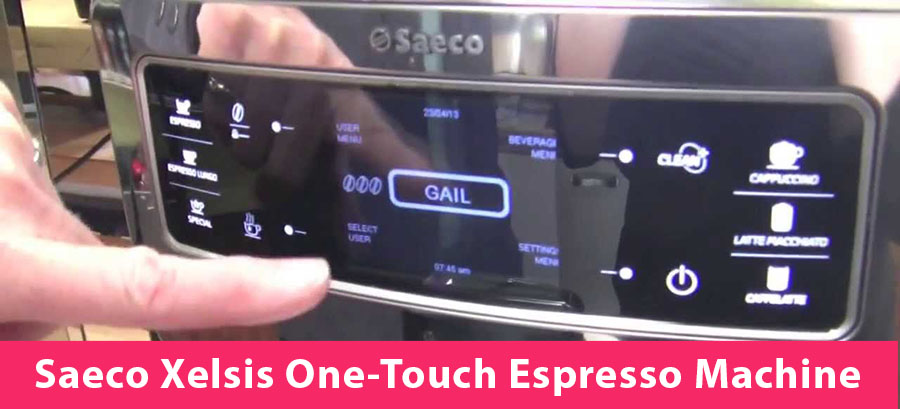 The coffee machine is equipped with 6 memory slots, each of which allows you to memorize 6 brewing options. In this way, 36 different coffee specialties can be prepared in automatic mode. Each of the six slots is linked to symbol images which are shown on a large TFT display. The menu of operations and settings has a convenient simple structure, complete with pagination, which greatly simplifies the operation of the machine.
The top model of the Saeco Xelsis line is equipped with a biometric sensor. Thanks to this, after scanning fingerprints, the user has access to his personal profile and can change its settings.
A separate item worth mentioning is the system of preparing drinks with the addition of milk. A removable milk container with a capacity of 600 milliliters can be easily connected to the coffee machine, fitting in perfectly with the overall design ensemble.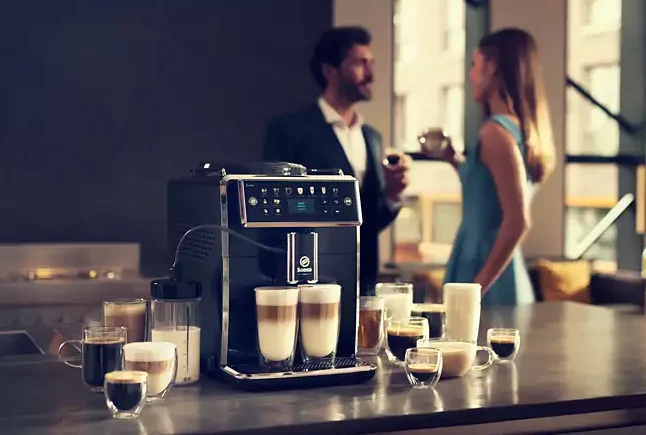 The cappuccinator is directly connected to the coffee machine's steam line and cleans itself after use. When the user selects a drink with milk from the menu, the cappuccinator automatically prepares milk foam and adds it to the coffee. If you don't need to use the cappuccinator, it is easy to detach.
Functional features of Saeco Xelsis
Saeco Xelsis coffee machines are designed to be an indispensable assistant in your kitchen. Among their distinctive features are:
One Touch. 36 drinks for different user profiles can be prepared with one touch.
Coffee grinder. Saeco's exclusive technology guarantees a perfect grind as well as the durability of the ceramic millstones.
Saeco Brewing System. Turn the regulator allows you to easily change the strength of the drink.
Dispenser. Telescopic dispenser height can be adjusted to any dish.
Cup warmer. Self-contained platform ensures optimal heating of used cups.
Noise reduction. High-quality soundproofing to ensure the silence of the kitchen, even when the mills are in operation.
Energy-saving. Coffee machine consumes less than 1 watt/hour in energy-saving mode. Switchover time can be set manually.
Easy Clean System. Specialized chemicals gently clean the brewing groups.