Technology has permeated modern life and is already indispensable in everyday life. Even something as small as making a cup of coffee is closely associated with machines, whether they are high-tech coffee machines for coffee shops or small coffee makers for home use.
Geyser coffee makers allow you to make a healthy rich drink. With such a coffee maker, it is easy to control the caffeine content on your own, which is especially appealing to fans of stronger coffees.
Geyser coffee makers are simple to build and easy to use, do not require complicated expensive maintenance, and can be manual or electric.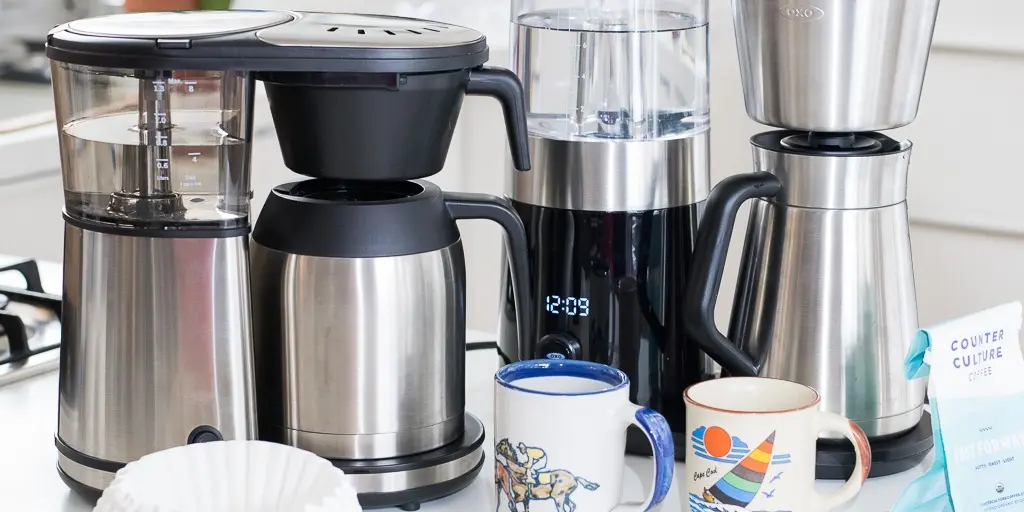 Manual Geyser Coffee Makers
The manual geyser coffee maker is a recognized favorite in professional restaurant kitchens as well as in the homes of everyday people.
Many connoisseurs believe that making coffee by passing a stream of hot steam through the coffee grounds is the best and correct way to reveal all the richness of taste and aroma of the drink.
To brew coffee in a manual coffee maker, all you need is water, your favorite coffee beans, a heat source and a little time – a delicious healthy drink is ensured, even if you are away from the kitchen in nature.
Electric Geyser Coffee Makers
Electric geyser coffee makers are based on manual ones, retaining all their advantages and principle of operation, but requiring a connection to the mains. Using electric coffee makers is very convenient: you just need to add coffee grounds, water and press a button – the machine will do everything for you.
Which is better?
At first glance, it may seem difficult to choose between electric and manual coffee makers, because they are not inferior to each other, but that's not true: to decide, you only need to analyze your lifestyle.
The manual coffee maker is suitable for any lifestyle, satisfying even the most demanding coffee gourmets. This device can easily become your favorite among other machines for brewing your daily cup of coffee. In addition, you can take it with you on trips and hikes if you like outdoor activities.
However, you have to remember that a manual coffee maker will require some extra effort on your part: first of all, it is about temperature control, because in order to make a drink with a certain flavor qualities you need to maintain the temperature required for this. This fact is both the strongest – allowing you to make different variations of coffee – and the weakest – requiring increased attention – the place of manual coffee makers.
But if you don't have constant access to a stove or other heat source, an electric geyser coffee maker is the perfect choice. You can use it to make delicious coffee in your workplace or hotel room.
No matter which coffeemaker you choose, you are guaranteed a flavorful, richly flavored coffee.